Microarray Printheads RoboDesign
Data Sheet


Shop this product in our online store
Arrayit | RoboDesign microarray manufacturing contact printing printheads life sciences research
This section contains a wealth of information, related to
our website
and our
online store
. If you cannot find an answer to your question, make sure to
contact us
.
Tools - Microarray Printing - Microarray Printheads Robodesign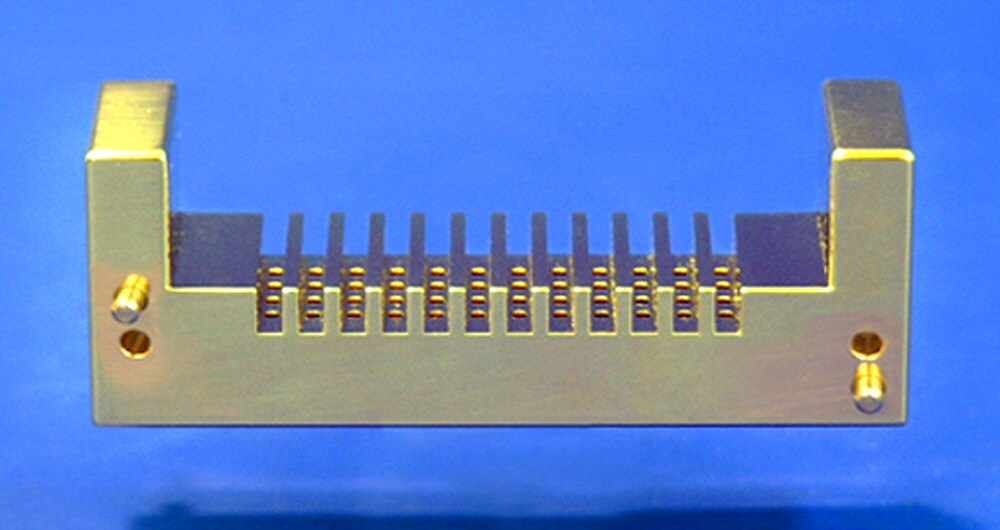 Arrayit Robodesign Stealth Printheads are designed to allow users to take advantage of ArrayIt® Brand professional, 946 and Stealth Micro Spotting Pins. The printheads has a 48 pin capacity and utilizes 4.5 mm center-to-center pin spacing.
Table of Contents
Introduction
Quality Control
Product Description
Technical Assistance
Warranty
Introduction
Congratulations on taking a big step towards improving the affordability, quality and speed of your genomic, proteomic, biomedical, pharmaceutical and agricultural research.  This handbook contains all the information required to take full advantage of Arrayit's Arrayit brand Robodesign printheads.  Whether you're a student or a seasoned researcher, this product will add tremendous value to your scientific endeavors.
Quality Control
Arrayit takes every measure to assure the quality of our Arrayit brand Microarray products. The finest manufacturing procedures were used to produce this device. Rigorous quality control monitoring guarantees that each device conforms to the highest industry standards.
Product Description
Arrayit's ArrayIt® brand Stealth Pins and Printheads provides microarray manufacturers users with the highest quality; most advanced precision micro spotting technology available. The Robodesign Stealth and Chipmaker Printhead accommodates up to 48-patented Stealth or Chipmaker Style Micro Spotting Pins.
Technical Assistance
Please contact us if you have any comments, suggestions, or if you need technical assistance.  On the Internet, go to http://arrayit.com. By electronic mail: arrayit@arrayit.com (subject heading "technical assistance"). By email: arrayit@arrayit.com, Monday–Friday PST 9:00am - 4:30pm. Please remember that we want to hear about your successes!
Top
Worldwide Distribution